Description
| | | |
| --- | --- | --- |
| DIN range | | 3 – 10 |
| Recom. Skier's Weight | | 30 – 105 kg |
| Height w/o ski | | 36 mm |
| Brake Width | | 90mm |
| Toe System | | Triple Pivot Light |
| Gliding AFD | | Height Adjustable* |
| Step-in heel | | Hollow Linkage |
| EPS system | | Dual-screw Brake Pad |
| Color Combinations | | black / white / red |
| Weight (pair) | | 1960 g (S) |
| Art. No. | | 7716M1.TC (S), 7716M1.TD (L) |
ADDITIONAL INFO
TOE
Triple Pivot Light Toe – This compact design features a horizontally oriented spring. The Triple Pivot Light toe offers a unique combination of lightweight and solid power transmission. Teflon® shoes reduce wear and further improve power transmission.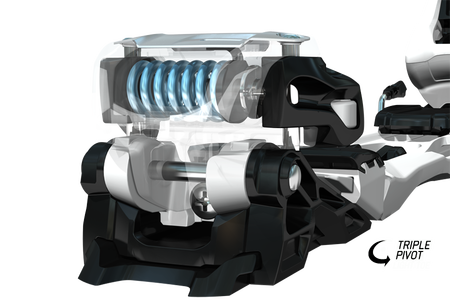 Pivot Plate – A hollow stainless steel pivot point with a bushing provides higher stability without adding weight. Additional Teflon® coating on the bottom reduces snow adhesion.
Gliding AFD – Height adjustable, allows a precise release unhindered by dirt, snow and ice buildup. A rubber sleeve around the AFD screw keeps snow and ice from sticking. An additional Teflon® coating underneath further reduces ice adhesion.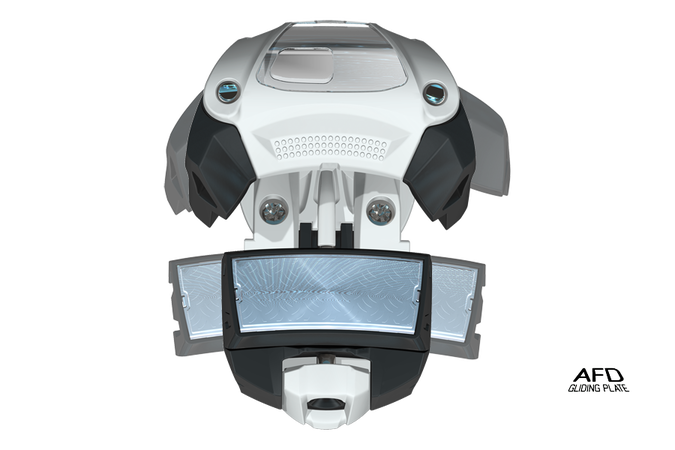 HEEL
Hollow Tech – Marker's reinforced frame provides impressive stability and yet is very light, thanks to a hollow, gas injected construction.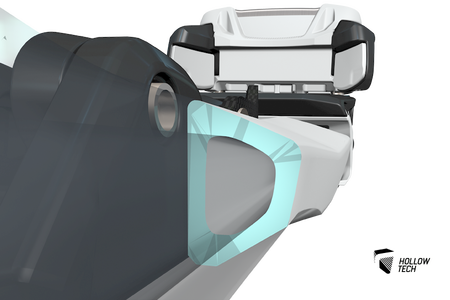 Hollow Linkage Heel – The Hollow Linkage Heel features a hollow horizontal axle that saves weight and maximizes power transmission, creating a light weight product with phenomenal power transmission.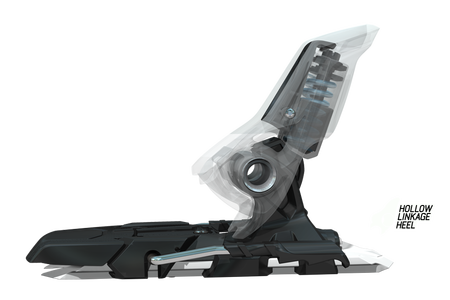 EPS System – Dual-screw brake pad
Climbing Aid – Offers positions at 7 degrees and 13 degrees that can easily be accessed with the ski pole.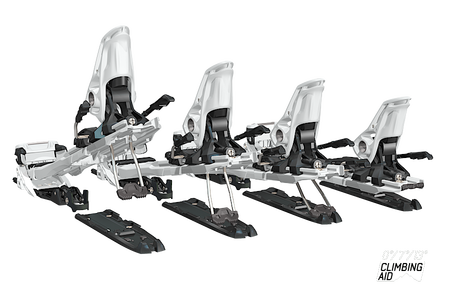 Backcountry Comfort – The patented, ergonomically shaped lever under the boot allows comfortable opening and closing. The actuating arm for moving from ski to hike mode is made of Carbon.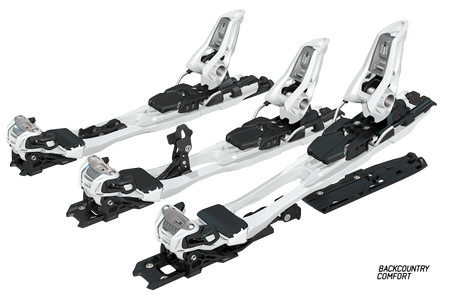 Touring Base Plate – The wide frame construction is secured at several positions, perfectly distributing the pressure for unparalleled skiing performance.