MountainFLOW eco-wax HOT WAX (COLD) -20ºC to -10ºC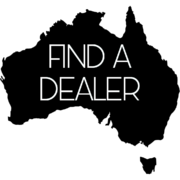 MountainFLOW & Skiers Junction are excited to offer Australia's only line of plant-based ski wax. For context, nearly all ski wax is made from petroleum. Furthermore, whatever we put on our skis quickly ends up in the snowpack and then in local rivers and lakes.
-20ºC to -10ºC

SIZE: 130gm

Plant-Based + Biodegradable

0% Petroleum

Performs as well as a conventional (petroleum-based) ski wax – we've run controlled performance tests to prove it!

PRO TIPS: Use a sharp scraper. Beer helps too!
*100% Stoke Guarantee – If you're not totally stoked on our wax products you can return em', no questions asked.
WAXING TIPS | Hot Crayon Technique: The easiest and most sustainable way to wax your skis or snowboard. This technique will save you money by using much less wax and it will save you time with an easier application process.